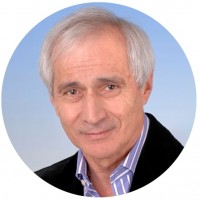 David Bogan is a Harvard trained International Mediator with almost 30 years full time experience and has the highest rating as a Senior Mediator with Mediate.Com.
He has undertaken many specialised conflict resolution courses including dealing with Medical matters at Pepperdine University # Cognitive Neuroscience and Decision Making at Duke University, # a Train the Trainers qualification in Eldercare and Inheritance issues with ElderDecisions USA, and # presented to a graduate class at London University
Nationally Accredited in Australia, he holds additional accreditations with the NSW Rural Assistance Authority, # Queensland Rural & Industry Development Authority, # and has a NSW Ministerial Warrant Conciliate for the NSW Health Care Complaints Commission.
His experience includes successful settlements in: Farming # Commercial # Medical # Employment # Class Actions # Foreign Exchange Claims # International Fraud # the Australian Iraqi Wheat for Oil transactions # Wrongful Deaths and # a Civil Murder Claim.
David has contributed to the development of many mediation initiatives including the 1994 NSW Farm Debt Mediation Act # Mexican Government adaptation of Mediation # Suicide prevention strategies locally and internationally # the Maharashtra State Government in looking at the adaptation of mediation to help mitigate farmer suicides
Represented NSW at the International Conference of Jurists in Mumbai in 2017.
David has an altruistic approach with a strong commercial background in both executive and governance levels having held several roles such as: Chief Manager Retail Services, Corporate Centre and Legal Recoveries, for National Australia Bank NZ, # Director of Lifeline International, # Chair of Lifeline NZ, # Chair of the Gambling Helpline and # Inaugural Chair of Lifeline Pasifika.
David is passionate about mediation and his practice works on the premises that conflict is a normal part of daily life as summarised by Prof Luis Diaz, "There is no life without co-existence, and there is no co-existence without confrontation." He believes that each party has the innate ability to collaborate successfully in resolving their differences providing they are carefully listened to, fully informed, working in a safe environment, and have the support they need.
Achievements in published works on conflict include # Co-Author of the International No 1 Bestseller "Avoid Retirement And Stay Alive" and # Harper Collins 'Author of the Month' for "What's Keeping You Awake at Night."