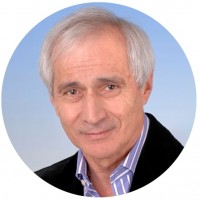 David Bogan is a Harvard trained International Mediator with almost 30 years full time experience and has the highest rating as a Senior Mediator with Mediate.Com and Online Mediation Certification.
David has an altruistic approach with a strong commercial background in both executive and governance levels having held several roles such as: Chief Manager Retail Services, Corporate Centre and Legal Recoveries, for National Australia Bank NZ, # Director of Lifeline International, # Chair of Lifeline NZ, # Chair of the Gambling Helpline and # Inaugural Chair of Lifeline Pasifika.
David is passionate about mediation and his practice works on the premises that conflict is a normal part of daily life as summarised by Prof Luis Diaz, "There is no life without co-existence, and there is no co-existence without confrontation." He believes that each party has the innate ability to collaborate successfully in resolving their differences providing they are carefully listened to, fully informed, working in a safe environment, and have the support they need.
Achievements in published works on conflict include # Co-Author of the International No 1 Bestseller "Avoid Retirement And Stay Alive" and # Harper Collins 'Author of the Month' for "What's Keeping You Awake at Night."